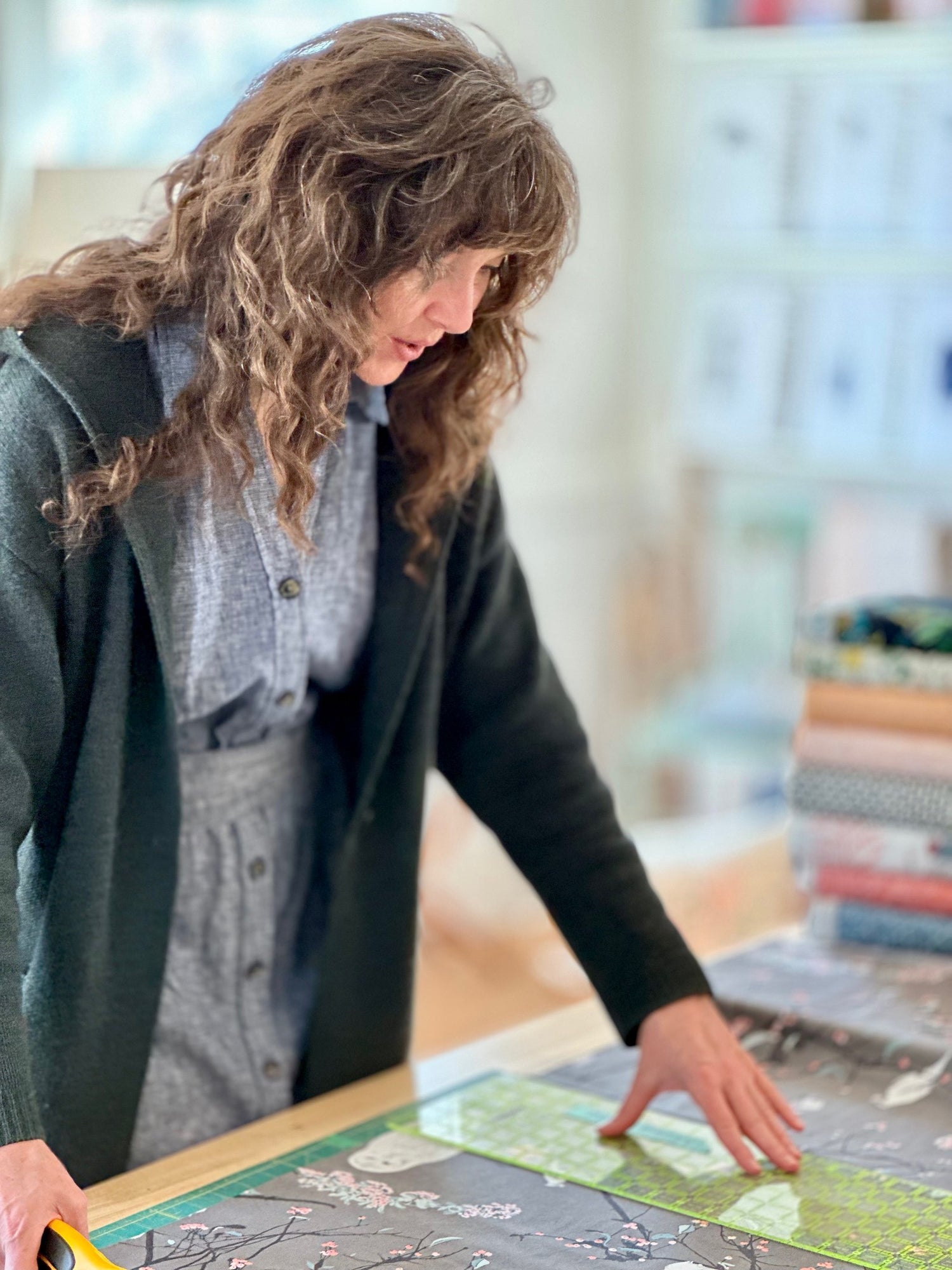 Hi! I'm Erin. Welcome to Nesting Ground, a cosy fabric shop, sew & craft studio and makerspace inspired by my love for fabrics, passion for sewing and furniture re-upholstery, located in the hamlet of Winger in Wainfleet, Ontario. 
My Grandma introduced me to sewing & needlecraft at a young age. We usually ended up in her little sewing room when I went to visit. I was her needle threader and co- pilot in all things sew & craft. 
I eventually went on to study furniture upholstery & design and fell in love with re-upholstering. This is when I truly connected with the process of making and developed a deeper appreciation for handmade. I continued to enjoy sewing alongside upholstery I made my first quilt about 18 years ago and immediately made 3 more!
I ran my own upholstery studio in Toronto's Queen West furniture & textile district and was fortunate to work with local designers, have my work featured in magazines and even a few commercial sets! Fun Fact, I got to re-upholster all the seats in a TTC streetcar hot pink for a cupcake company launch!
Over the years, the focus of my business shifted as a result of the growing requests for sewing & upholstery education. I began conducting introductory sewing & upholstery workshops. I was amazed by how many people wanted to learn and I really enjoy sharing my knowledge of sewing and supporting anyone interested in learning to sew or explore a new hand-craft like furniture upholstery. There is nothing more rewarding than being witness to that moment of joy and personal pride that comes from acquiring a new skill and applying it to something.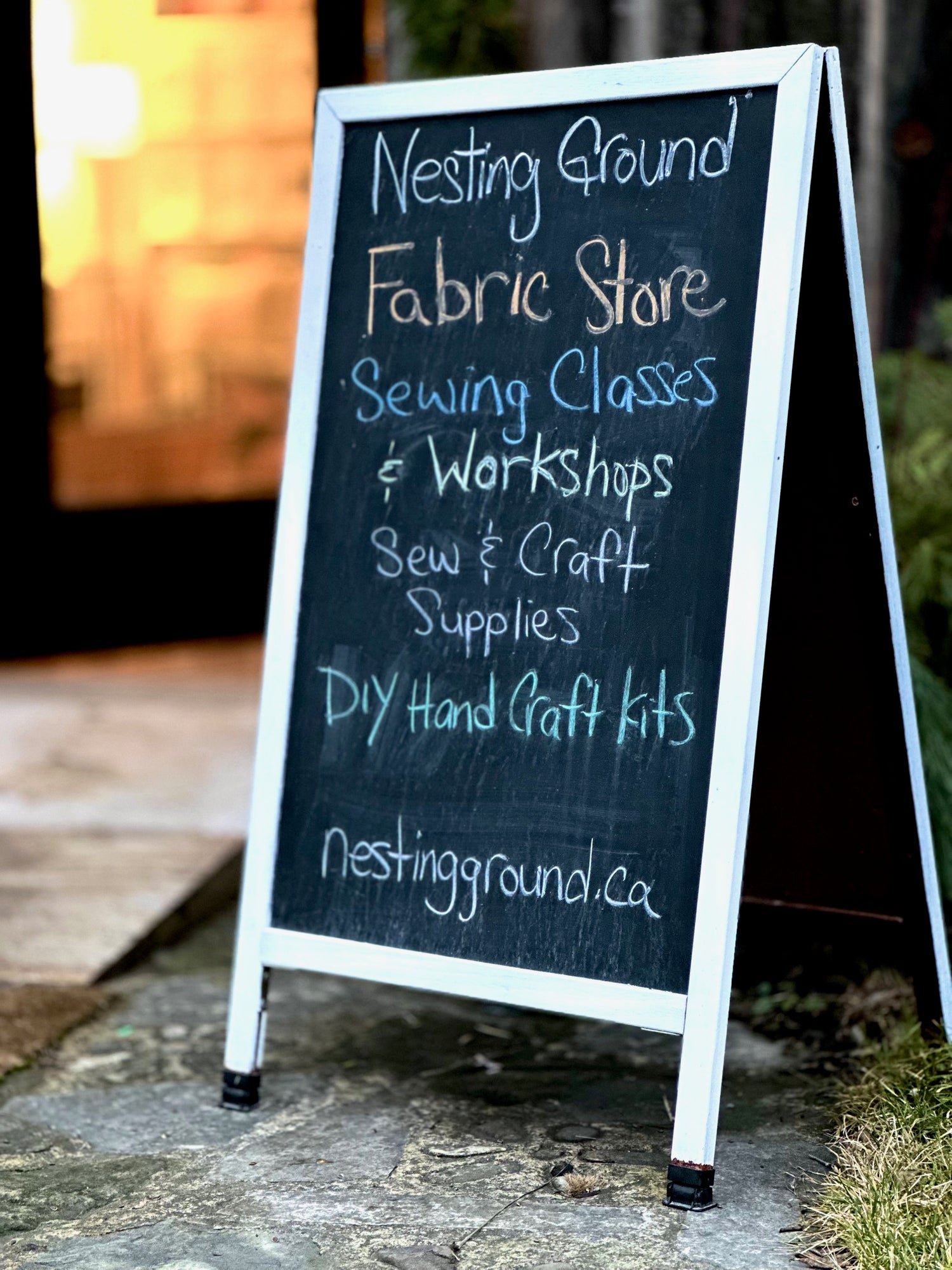 Having lived in the GTA for most of my working life, I knew at some point I wanted to live in a more rural area and enjoy a slower paced lifestyle. My partner & I found ourselves in Winger in an old post & beam built in the late 1800's as a cheese factory and creamery, which eventually became home to Forks Road Pottery.
Not only did I want to continue offering sewing & upholstery workshops, I recognized a more local need for quality fabrics, notions & supplies. 
My store name was inspired by my love for nature & birds and my love for sewing & crafting for home. Nesting Ground's brick & mortar was completed in May of 2020. I'm excited to bring a thoughtful selection of modern fabrics, quilting & hand-craft supplies to rural Niagara and host a unique variety of sewing and textile based classes & workshops including learn to sew, introduction to quilting and furniture upholstery! 
I will always be grateful to my Grandma for introducing me to sewing and the amazing things that come from being creative and creating something by hand. In a way, I feel like Nesting Ground wouldn't be here without her. I hope Nesting Ground will inspire you to create beautiful things for you and your home!
Erin xx