Grainline Studio is Here!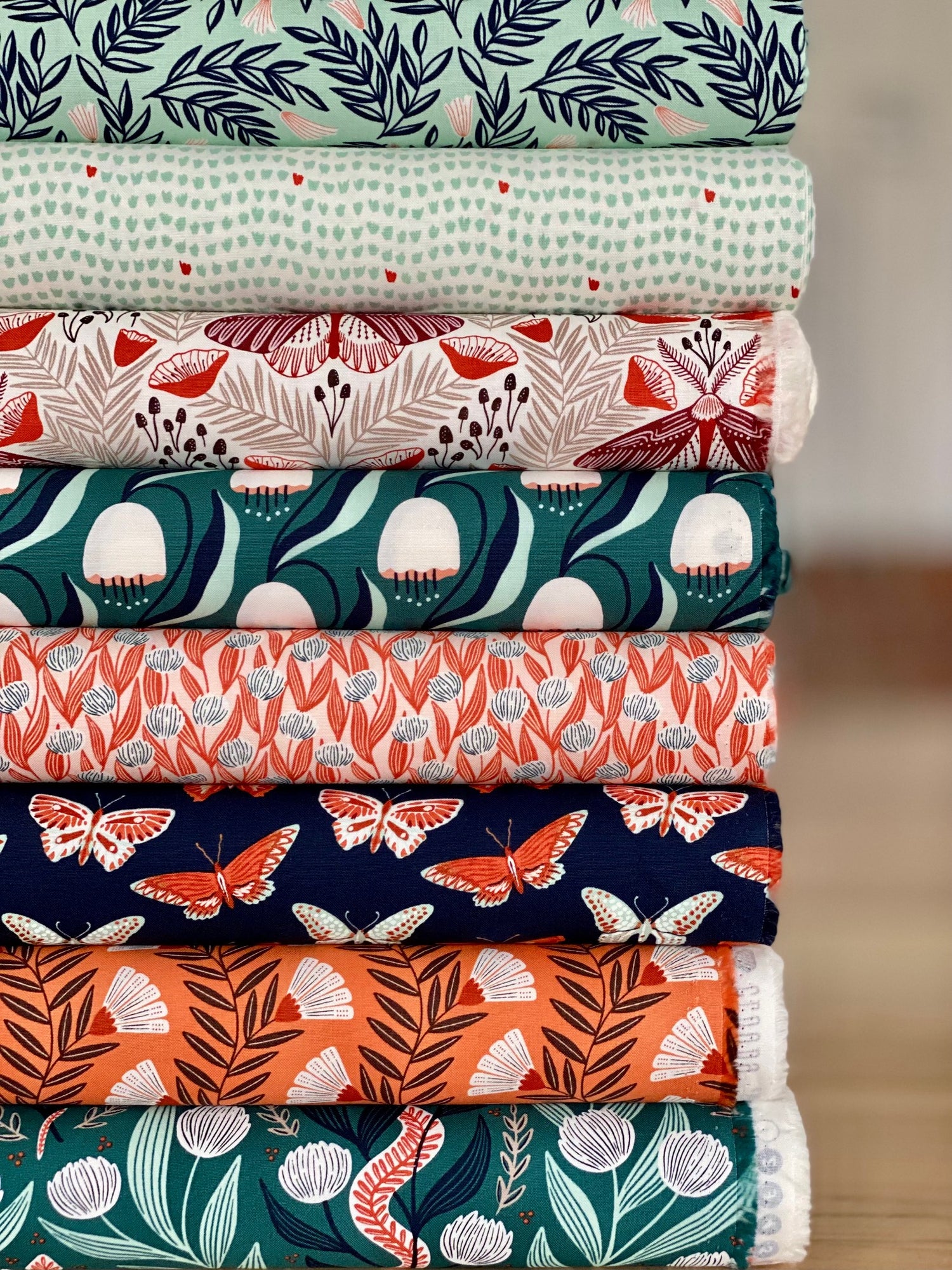 Welcome to Nesting Ground
Our shop and studio features a thoughtful selection of modern fabrics, notions, quilting & hand-craft supplies, DIY kits, books & more!
We also host a unique variety of sewing & textile based classes and workshops throughout the year, including learn to sew, introduction to quilting, hand-craft & furniture re-upholstery workshops. Get to know Erin and the story behind Nesting Ground.
READ MORE
I signed my husband & myself up for a learn to sew workshop initially, thinking it would be a fun bonding experience for us and likely not much more. Erin has completely changed my tune. Her patient and thorough teaching style has led me down a path I never would have considered before. The workshop is cozy and comfortable, and Erin is a very gracious host. I've been back for two more workshops, and hope to attend more in the future. I would 100% recommend Erin to be your guide. Nesting Ground is a true hidden gem.

- Dani

I am so grateful to Erin & Nesting Ground for igniting my love for sewing and creating again! The shop is so warm and inviting and offers a lovely selection of beautifully chosen, quality fabrics that inspire creativity. Each of the several workshops that I have taken have taught me new skills to build on and grow in my love for making practical and beautiful handmade items. Erin is so knowledgeable and patient and so delightful to be with!

- Lilly

Thank you so much for your kind words & excellent instruction at the recent Box Cushion workshop. I truly enjoyed learning a new skill and Erin's expertise & patience were greatly appreciated. I am very proud of the cushion I finished at the workshop. I'm looking forward to solidifying the new skills I learned with a couple of upholstery projects around my home. It certainly is handy having the necessary supplies available at the shop as well. Thanks again for a great experience. I look forward to trying out some of Nesting Ground's other workshops in future. 

- Louise

Nesting Ground provides a welcoming and comfortable space for both new and experienced folks who sew. I felt supported through every workshop and even through my personal projects at home! I'm looking forward to enrolling in more workshops and browsing all the beautiful fabric and notions in the shop! 

- Molly

I'm an accomplished quilter but zippers stymie me. I decided that the best way to learn how to put one in (I was making a pillow case) was to take a class with Erin. I must say it was a great idea. Not only did Erin show me an easy way to do zippers but she also sent me instructions (complete with pictures) so I would have something to refer to. On top of learning, I had a wonderful time. Erin was patient, caring and great company. I highly recommend her courses.

- Kim